11.15.2008

(11.14.2008 nights dreams)

"Caylee has been found - find prompts Madeleine (s) McCann Search RM"...I hope this is true, and I hope Madeleine is found safe.


Although I dont read Brian's site anymore, I do still get his email. And today for the first time in a very very long time, I took a look at the latest one, and here was this post about Madeleine and Caylee. If I understand right, Brian's dreams come true in a short period of time, (say months), not years down the track. So if this one is going to come true, it may very well be before Xmas.
Sadly, when Caylee is found, it will not be alive, although I wish with all my heart that the little angel is still alive. I wonder how finding Caylee can prompt the search for Madeleine? Well if Caylee is found in the next few days, weeks or months, then we need to keep a careful eye out for some action with Madeleine's search.
Also on Caylee's case, Brian has this. 12 Nov
"Anthony confession is not the truth -- not in the box, it was opened, not closed---"
So it looks as though Casey is going to confess as to what happened to her beautiful daughter, and maybe that will lead to finding Caylee's body. And then if Brian is right, will somehow influence the search for Madeleine.
And here is the picture.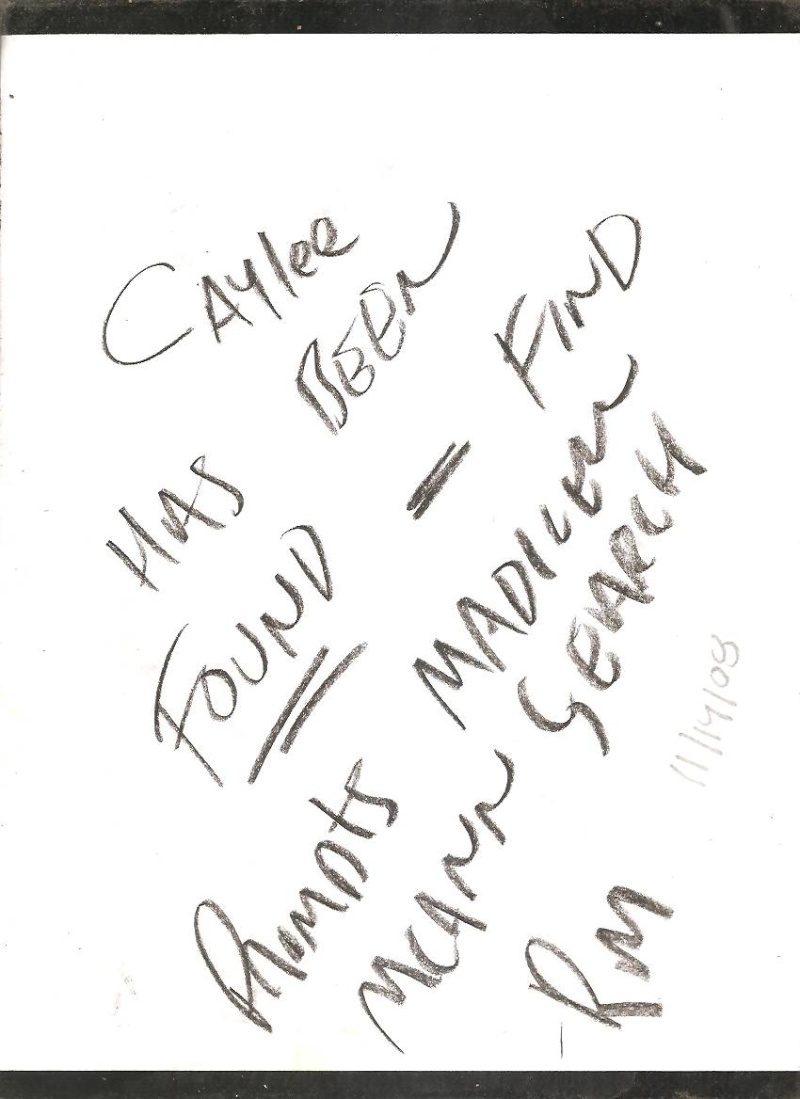 Also Adding this one, from Oct 7th.
"Madeleine is alive, trust your heart RM".
Now, who is this RM (I put this up because RM is a recurring theme). Is there anyone else involved, that has the initials RM, other than Robert Murat. Perhaps it is him, and he does know something and will have a change of heart, or is there another RM, perhaps a copper etc. Anyone have any ideas?

dianeh

Grand Member





Number of posts

: 3465


Age

: 54


Location

: Outback, Australia


Registration date :

2008-04-27




---
Permissions in this forum:
You
cannot
reply to topics in this forum