I have been thinking tonight and I'm wondering about this leaflet drop that TB and and co are running.
I read that some of these people who are dropping these leaflets are doing so in the middle of the night,big coats and a hat etc.....almost as if they are doing it under cover....don't want to be seen etc
WHY?
If they feel they are doing good why the need to do a good deed under cover?
In my opinion they are doing it this way so that they don't get identified......therefore they are aware what they are doing is unfair and somewhat cruel,heartless and cold.Going to Rothley in the middle of the night in order to give the McCanns neighbours a piece of what TB believes?Hmmmm why would you put yourself on the line for someone like TB?
I have also wondered tonight how those night time delivery folk would react if they were pictured and sprawled all over the front pages of the national papers tomorrow?I wonder to if they have given any thought to their own children,their families and their friends?How would
they
feel seeing their loved ones slammed by headlines with millions of people reading how cruel and callous their behavior is towards a heartbroken family searching for their little girl?
I also wondered what kind of reaction or backlash it might cause for them?This is a big case there area lot of strong feelings surrounding this case from both sides of the fence and to be quite frank with you i would imagine that anyone who was pictured in the papers as having anything to do with causing more harm to the McCann family might get some aggro from it from members of the public.I certainly would not want my child to go to school and be ridiculed by her mates because her mammy is in the news papers after running about delivering hate fuel to Madeleine's abduction.It would break my heart to if any one else i loved had to answer because of my cruel callous actions.
Just thought i would share my thoughts on this with you tonight.
The McCanns have been through absolute hell for over 2 years searching for Madeleine while the Portuguese give up their search for her and instead try to convict her mammy and daddy of causing her disappearance .....they have endured some of the worst name calling and hate mail.Their names,their families and their friends have been dragged through papers time upon time upon time....the suffering they have all been though is unimaginable.....
Just one more thing before i finish.......where is the next drop of point of these leaflets?? i would love to be approached by one of those campaigners!!!I will have my camera ready to,because i would like to see how they would feel being dragged through the national papers!!!

I'm sure they wouldn't mind,after all they are only doing a good deed aint they??LOL

clairesy

Grand Member





Number of posts

: 2698


Age

: 32


Location

: uk


Registration date :

2008-06-04



Well said Claire. The only thing is you would have to go creeping around in the middle of the night to catch one of them on camera, because as you say they don't deliver in the day like normal people would. They have to wait until it gets dark because they are doing so much good for Madeleine that they don't want the glory!!!!!!!!!

jean

Master





Number of posts

: 474


Location

: knutsford cheshire


Registration date :

2008-12-11



hi Jean
i see what your saying but god i would love to be approached by one of them.I would be sure to let them know exactly how i feel.I wonder how they approach folk though when the more adventurous of them go into towns?Do they calmly walk up to an unexpected member of the public,politely introduce themselves as working for madeleine...... and then suddenly produce such evil,carefully selected info? Sort of like giving the member of the public a false sense of security isn't it?..... THE CALM BEFORE THE STORM!!! Bizarre isn't it.Its kind of like telling someone your their friend but then suddenly smacking them in the gob with something! Nasty callous and calculated from the very start. PLANNED!
IMO they shouldn't be doing it all but they could atleast be truthful when they go out there giving out these leaflets and approach the public with horns and red cape!!!
In my opinion TB and co are the loud mouths,the bully's,the ones who just have to be seen and heard no matter what or who they hurt along the way. But when they have dug a deep enough hole,those who they have hurt will be able to bury them in it!
I wish the mcCanns every single bit of luck and happiness...i hope they find Madeleine,find out whats happened to her soon and i hope those who have stepped on their toes along the way get whats coming to them to.
Regardless of your thoughts and beliefs on a matter you use your dignity and morals to rise above certain things and you proceed quietly with things if you feel they have a purpose.What TB as done is not professional and it as truly sickened me.He's a loud mouth in my opinion...someone who just as to be heard and noticed because he probably cant get noticed no other way!He is like a child stamping his feet......
oh look at them getting somewhere with the case lets put a spoke in their wheels and give the public some of my food for thought
...be careful though ...that food for thought is going to give you some sort of food poisoning to.

clairesy

Grand Member





Number of posts

: 2698


Age

: 32


Location

: uk


Registration date :

2008-06-04



If anyone approached me and gave me a leaflet I would make a citizen's arrest, on the grounds that the leafleter is breaking the law by commiting an act of harrassment, incitement to violence, (Petrol through the McCann's front door has been discussed on the 3a's, site of the people who helped compile the leaflet) stalking, and possibly child endangerment.
I would shove it where the sun doesnt shine!
Then a few harsh words would follow.
Evil cowardly scum the lot of them.

Peaceful1

Grand Member





Number of posts

: 1104


Location

: Australia


Registration date :

2009-07-18



Quite right too Vee, in fact I very rarely take leaflets off anybody and on those very rare occasions when one is thrust upon me I look for the nearest waste bin which anoys me as I am in full agreement with recycling waste paper and suspect refuse from waste bins goes into landfil sites. I also get fed up with all the junk mail that arrives in my post box every day, even though I have a message on it stating "No newspapers or Circulars!"
Alroy.

Royal

Star Poster





Number of posts

: 858


Location

: Manchester


Registration date :

2008-08-09



Debbie Butler Chair of the So-Called Madeleine Foundation, From Maidstone, Kent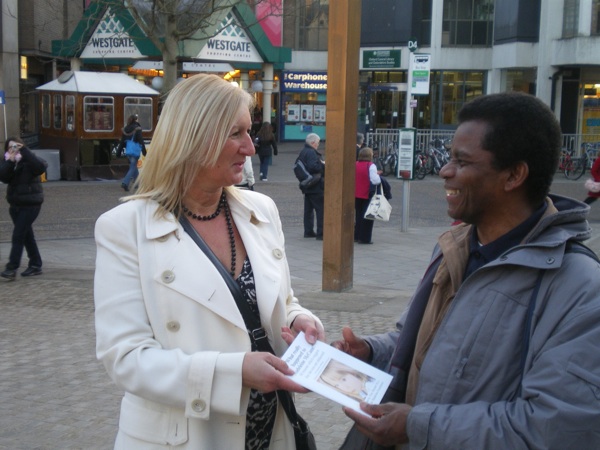 Grenville Green From Nuthall, Nottinghamshire (Where Did You Nick that Post bag from Gren?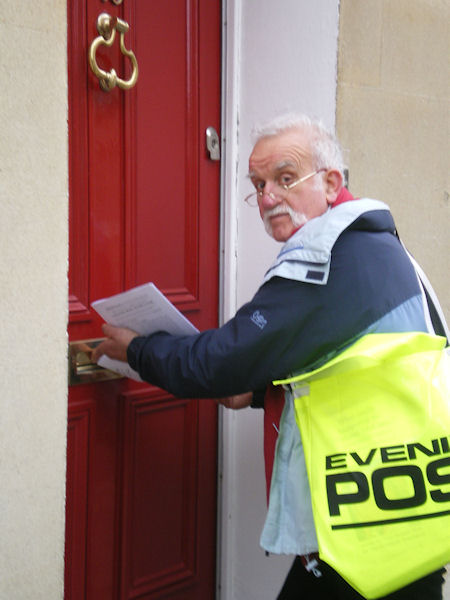 Grenville on His motorcyle he Used To Help deliver the Rothley Leaflets
grenville is also Involved with Justice For Carers (Ring a Bell?)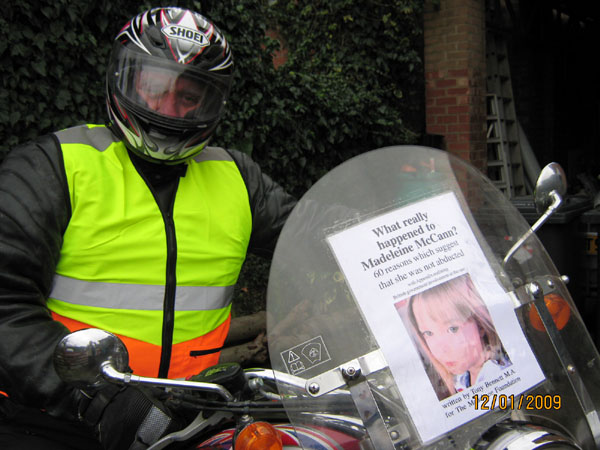 Grenville Green and His wife Helene Davies-Green (in the funny Davy Crockett hat)

_________________




Rosie

Admin





Number of posts

: 4358


Registration date :

2008-04-27



Grenville Green and His wife Helene Davies-Green (in the funny Davy Crockett hat)
do you mean the one with the bird nest on her head rosie? lmao!!

clairesy

Grand Member





Number of posts

: 2698


Age

: 32


Location

: uk


Registration date :

2008-06-04



The picture of Grenville Green posting a leaflet in some poor unsuspecting residents door seems to portray a "vilain" cought in the act, he has a real 'guilty' look on his face, but then he has reasons to look 'guilty' in more ways than one! And his address, 'Nuthall' could that be a misprint, should it not have been "All Nuts"!
Alroy.

Royal

Star Poster





Number of posts

: 858


Location

: Manchester


Registration date :

2008-08-09




---
Permissions in this forum:
You
cannot
reply to topics in this forum